With the newest version 16.0.15330.20196, the June release came a lot of new and improved Office features. Take a look below to learn more about what is available to you.
Microsoft Viva Sales
Microsoft Viva Sales changes the selling experience for the better. This feature helps salespeople create deeper connections with customers that will in turn help make better, faster sales. Sellers will be able to automatically capture, access, and register data into any customer relationship management system. Additional business-specific tools will roll out soon!
Increasing Time Management & Communication Flow
Tired of overflowing inboxes? Well with the new features that were released in Outlook you will be able to manage your time better. The feature "Bookings With Me" puts you in more control of appointment bookings. You can create, customize, and share a personal bookings page where people can see your personal preferences and book according to your schedule.
You can customize your Bookings page in the web calendar by clicking on "Create bookings page"
Improved Office.com Experience
The improved Office.com now has a newly designed sign-in and sign-up page that greets you with a modern entry point to get your day started. The new onboarding experience will help you understand how to better use and engage with Office. With the new Create experience, you can now access new creation templates in a single location. These new updates will allow you to create, share, and collaborate all in one place.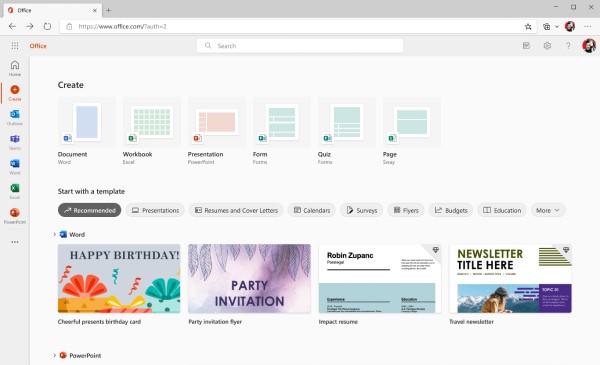 Looking Forward
With all these new features and improvements Microsoft is not done yet. Look forward to more coming in the next months!